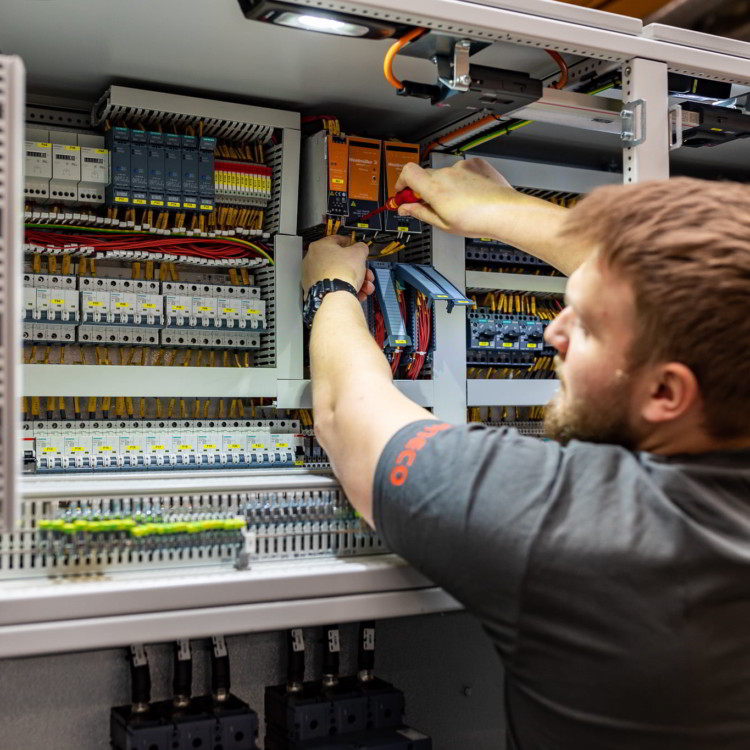 Electrical manufacturing
Electrical manufacturing
We provide efficient, experienced and flexible customized production – as well as comprehensive services – for a wide range of specialized electrical and mechanical assemblies.
Stages in electrical manufacturing
Electrical manufacturing is based on the customer's needs and regulations. The product is always tailored to the customer and to suit his project.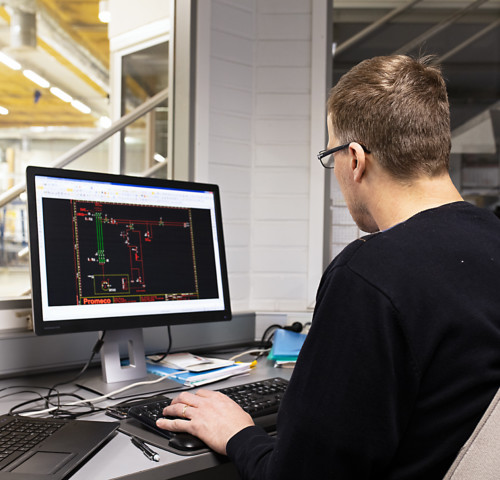 Engineering
Cooperation often begins at the planning stage. We can either carry out the design entirely by ourselves or participate in the process in an expert role. Thanks to our long experience, we are able to help the customer choose the best possible implementation method in terms of both cost and quality requirements.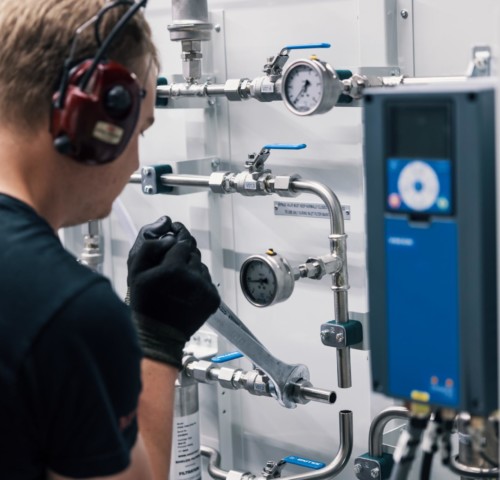 Furnishing
Promeco's own mechanical manufacturing can manufacture mechanical parts and copper bus bars. We use a modern fiber laser and bending machines to ensure a cost-effective and consistent result. Depending on the product, we install needed components like switchgear and PLC.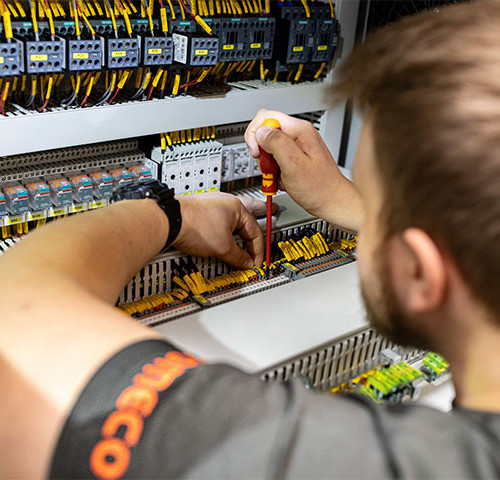 Connection
We employ more than 150 electrical professionals under one roof, allowing for flexible throughput. We have semi-automatic machines for wire set production whenever we are manufacturing bigger series, which further improves the cost-effectiveness of the project.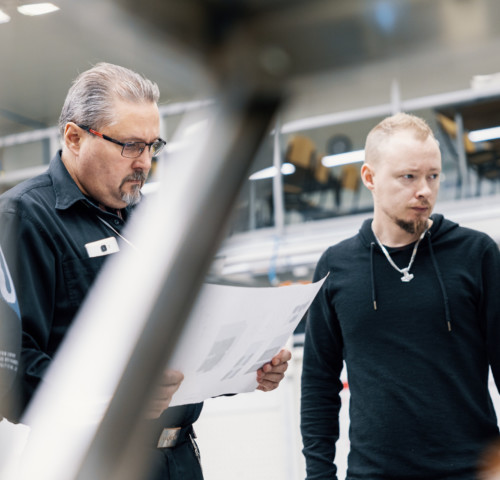 Inspection
We perform needed measurements with strong experience, such as insulation resistance measurements and voltage tests and ensure that the customer gets exactly the results he or she wants. In addition, we load software to control equipment and verify functionality of the system.
Uses of electrical assemblies
Our expertise is strong in electrification of, for example, the marine and offshore industry, rail transport and power plants. We have done electrification for rigs, trains and subways, ships and various industrial plants. We also supply electrical assemblies to system suppliers as well as machine and equipment manufacturers.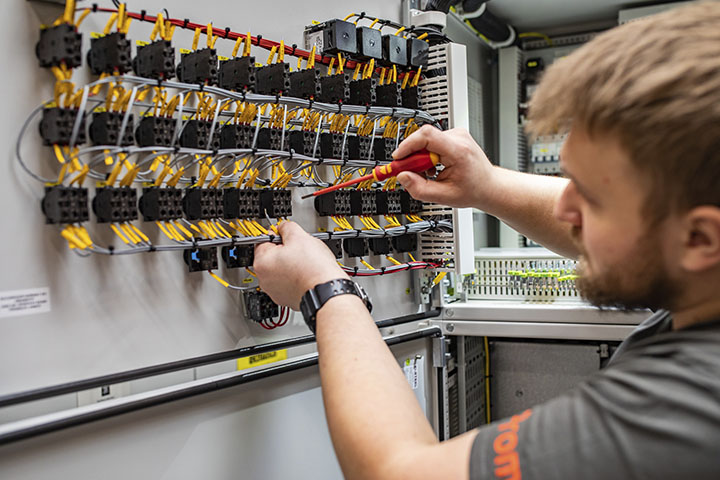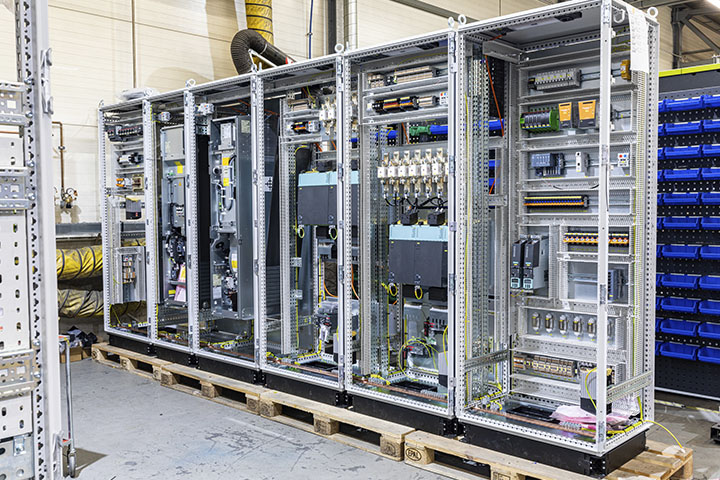 We manufacture ie.:
Control centers, low voltage systems, low voltage main switch boards, distribution centers, electrical cabinets, separate starters.
Electrical systems for offshore and marine from design to implementation
Main panels and electric drivers, starters, distribution switchboard
Solutions for rail transport industry
Cab concepts, electrical systems
Comprehensive service
Promeco is one of the only operators capable of producing turnkey service for the manufacture and installation of electromechanical systems and equipment. Promeco's own mechanical manufacturing is at our disposal and, if necessary, we receive back-up support from our other factories in Finland and Poland. Our service is suitable even for the most demanding industries, as well as for various machine and equipment manufacturers.
We are also able to handle electrical system upgrades from start to finish. We dismantle the old one, scan the space with a modern laser scanner, design a new implementation, manufacture the entire system with mechanical and electrical work, install and test.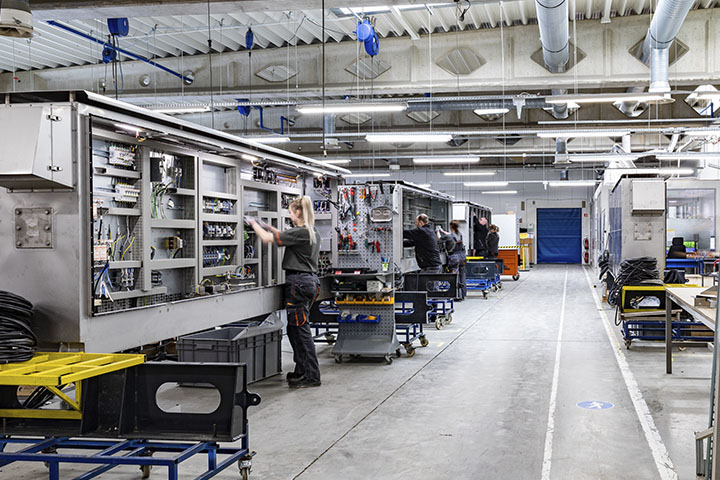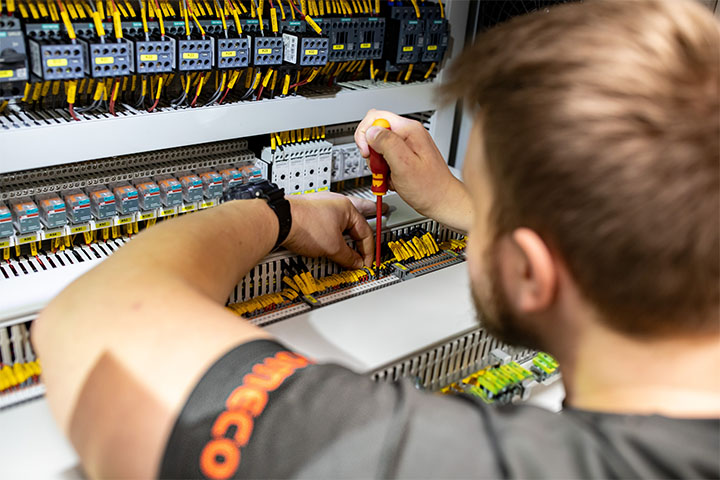 Benefits
Purchasing design and implementation from the same house shortens the time spent in the process and brings clear cost savings to the customer. We are often able to provide process-rationalizing options later in the production phase as well. We understand the product development process and are able to be flexible at different stages of production according to customer needs.
Our flexible ability to combine electricity and mechanics, as well as our comprehensive supplier network, enable the execution of even the most demanding assemblies under the same roof. The client gets one contact person who holds all the wires in hand and keeps the client up to date on the progress of the project.