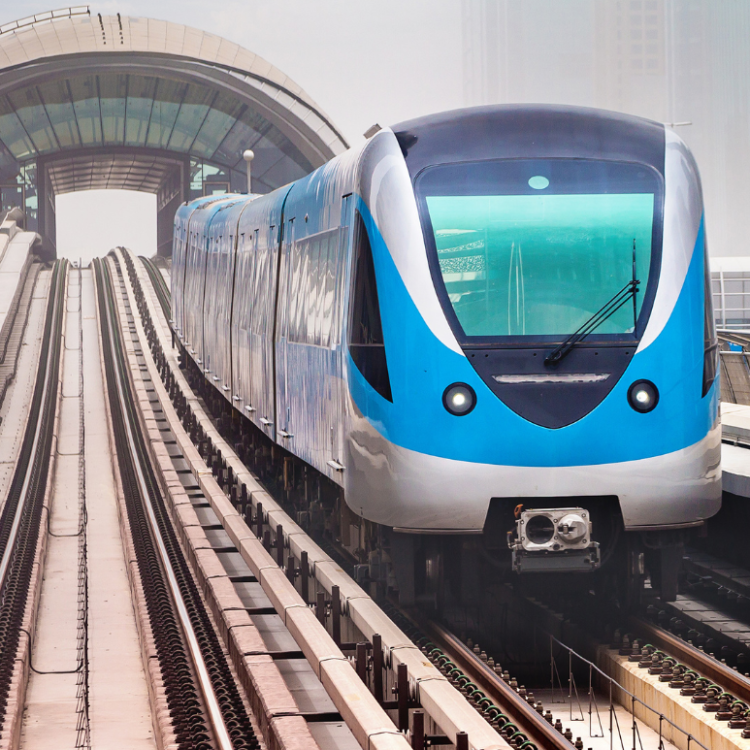 Electrical manufacturing in the railway industry
Vibration causes its own requirements for the electrical construction of trains. Electrical systems must be able to withstand challenging conditions and be absolutely safe for both passengers and staff.
All the working stages can be done in our factory, from design and furnishing to connection and inspection. We can also benefit from Promeco's own mechanical manufacture, where manufacturing of the mounting plates can be done with a modern fiber laser. In the manufacture of wires, we use equipment developed for series production, which speeds up and makes work more efficient. Thanks to our long experience, the customer gets exactly the results he wants in the final inspection.
Examples of electrical manufacturing that we supply to rail industry
Electricity distribution centers, cab concepts, electrical systems.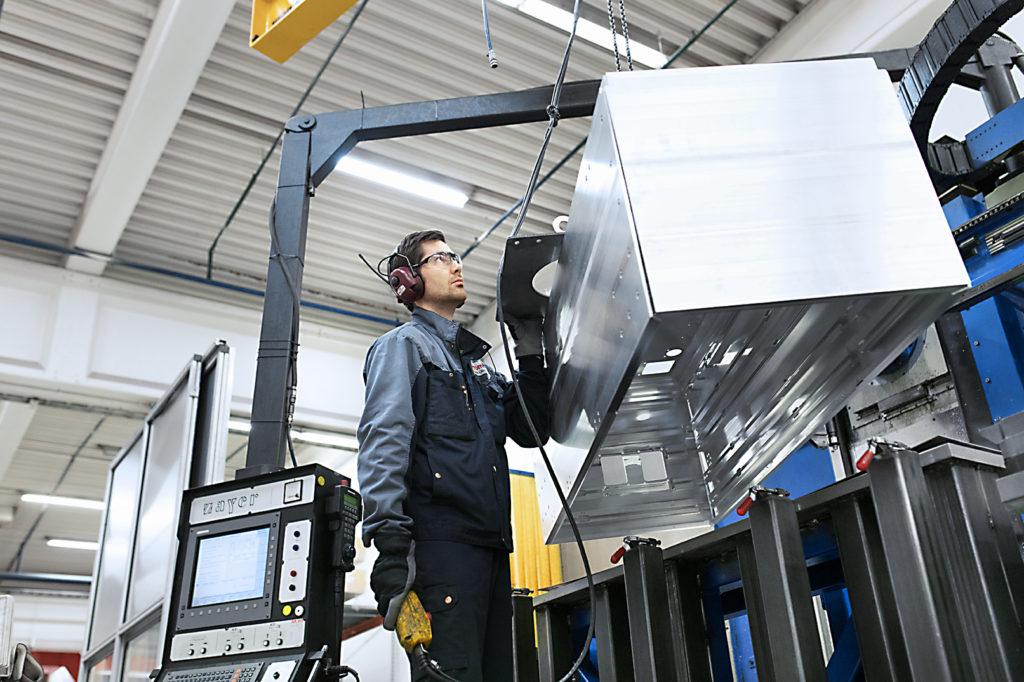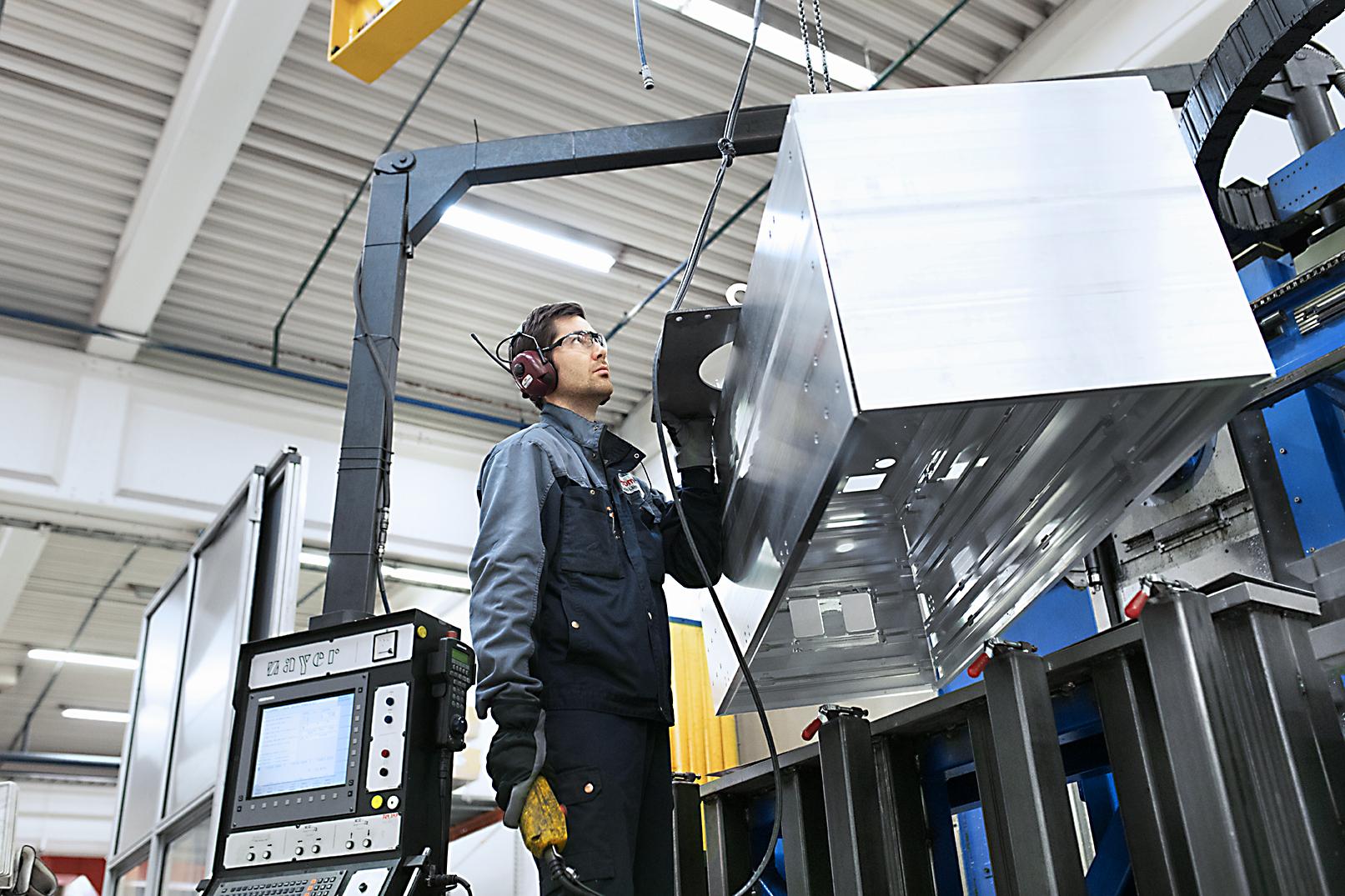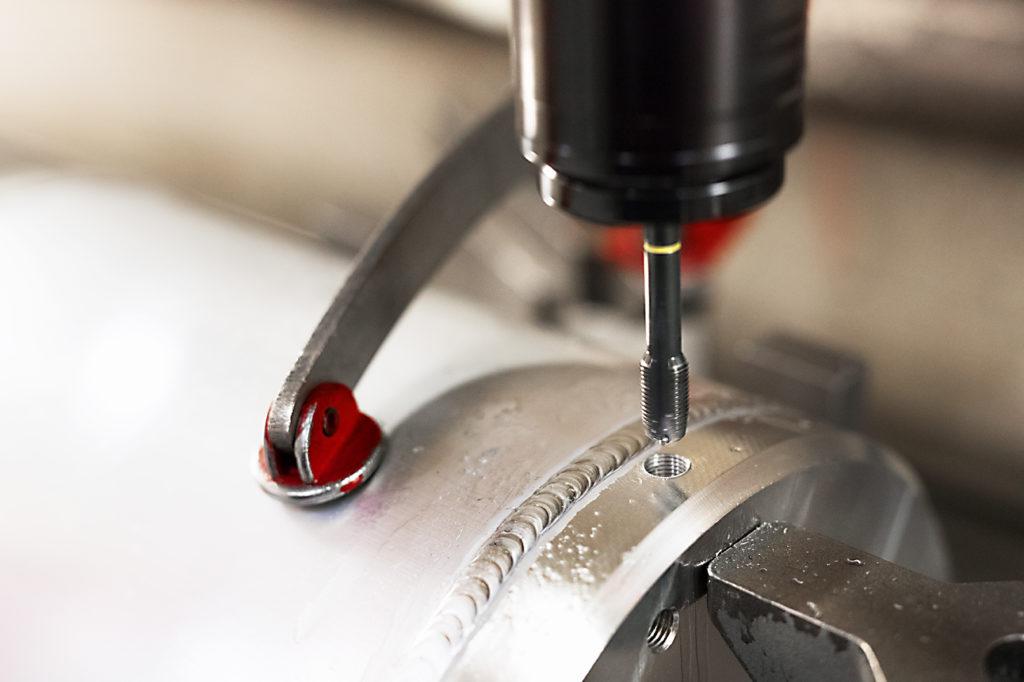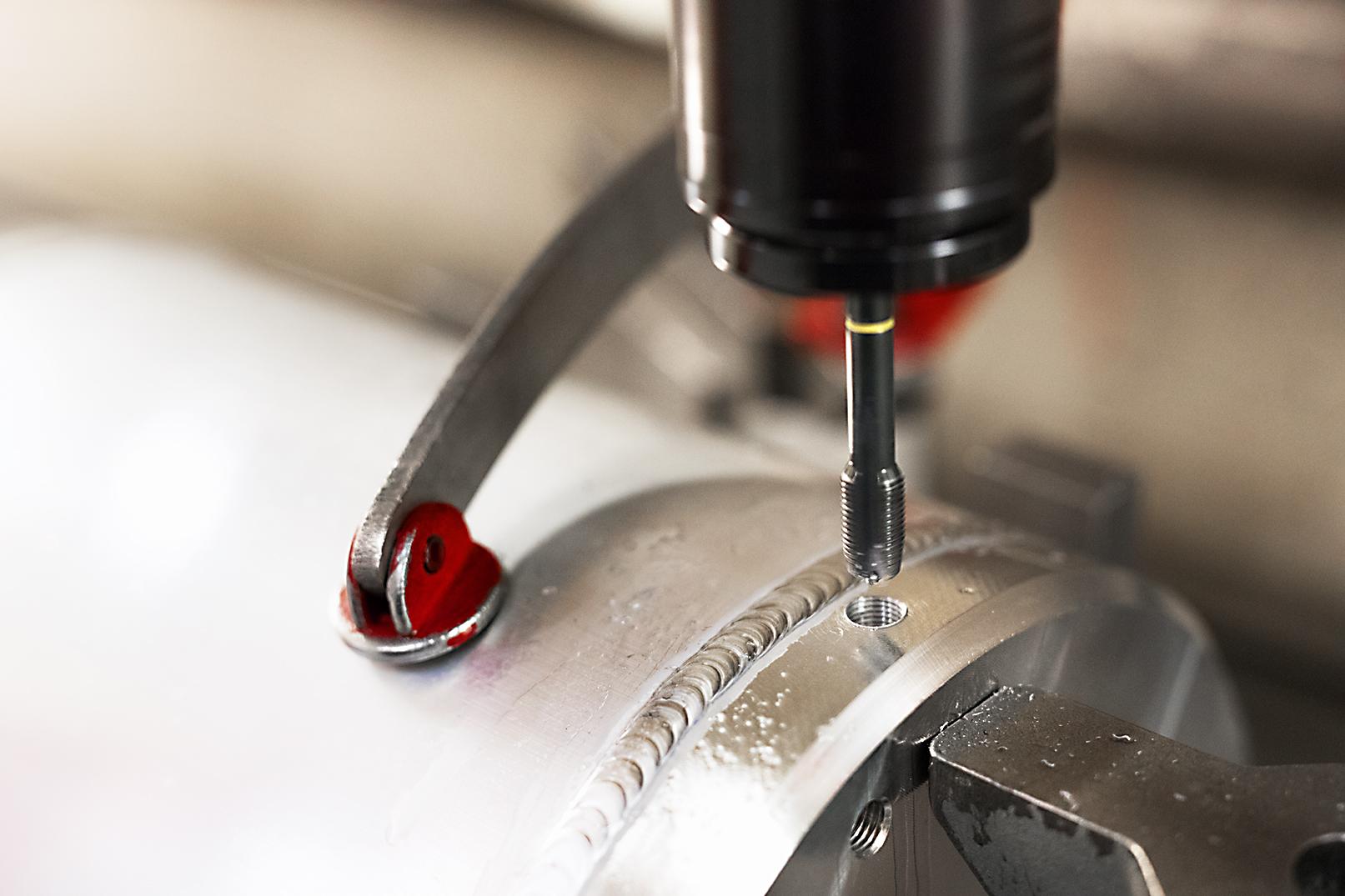 Mechanical manufacturing in the railway industry
We manufacture various enclosure structures for rail operators from aluminum, stainless steel and structural steel, either without electricity or with electricity. The quality requirements for rolling stock that transports people, are strict.
Our modern equipment enables e.g. accurate 3D scanning of the premises as well as laser cutting of the sheet metal. Our rail welding certificate is at the highest level. Our professionalism and equipment always guarantee the customer a product that meets all the most stringent requirements in the industry.
Mechanical manufacturing what we supply to the rail industry with for example
Enclosures for converters and switchgear, cargo lifts, electrical cabinets, doors, tables with crash structures, partitions, housings.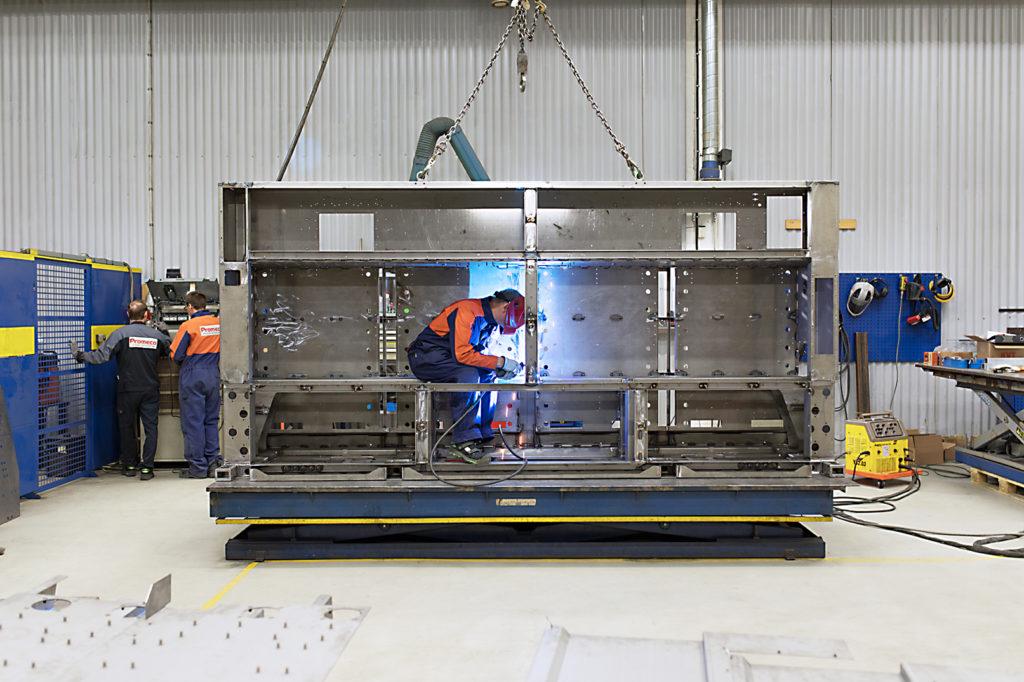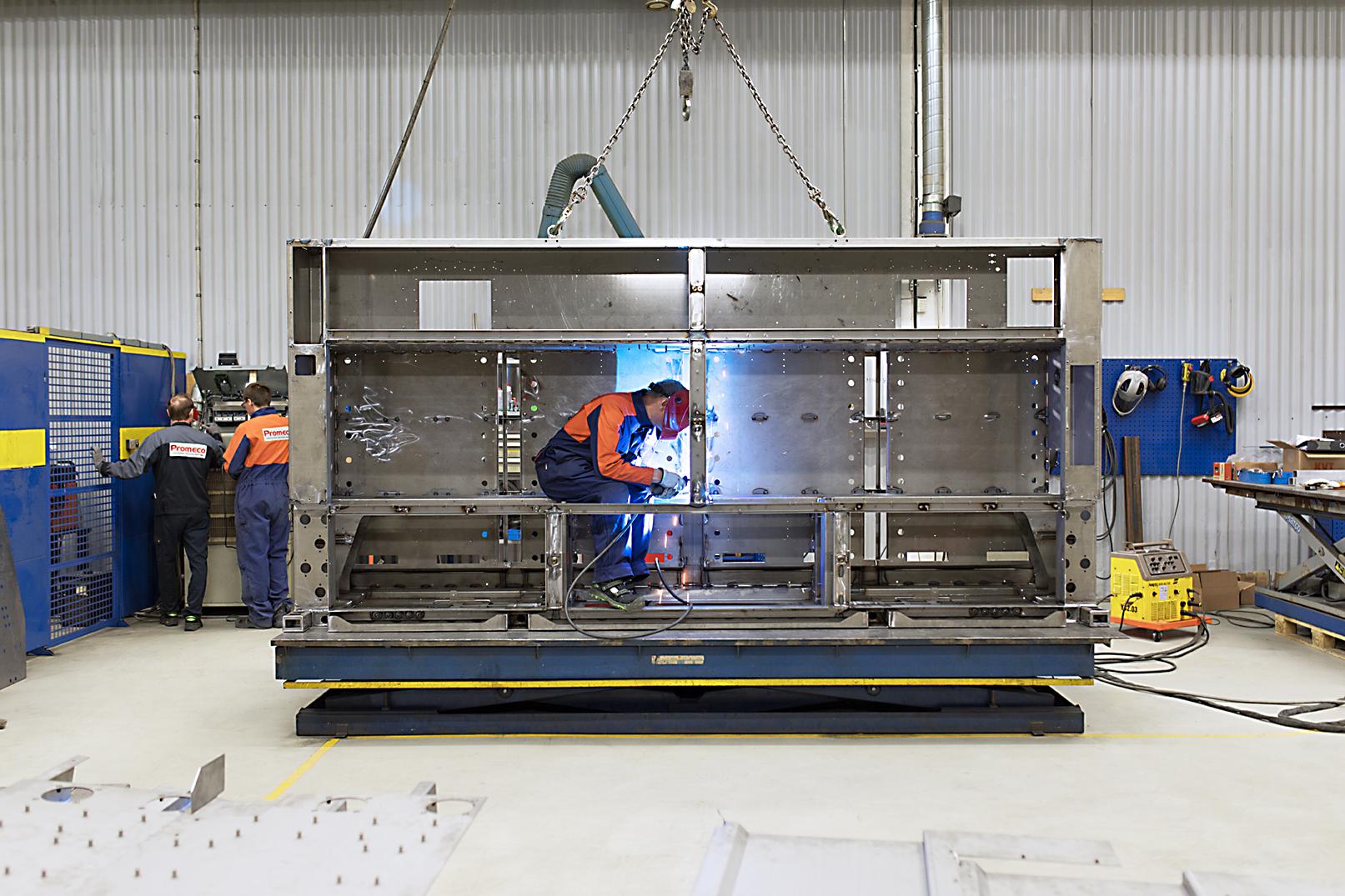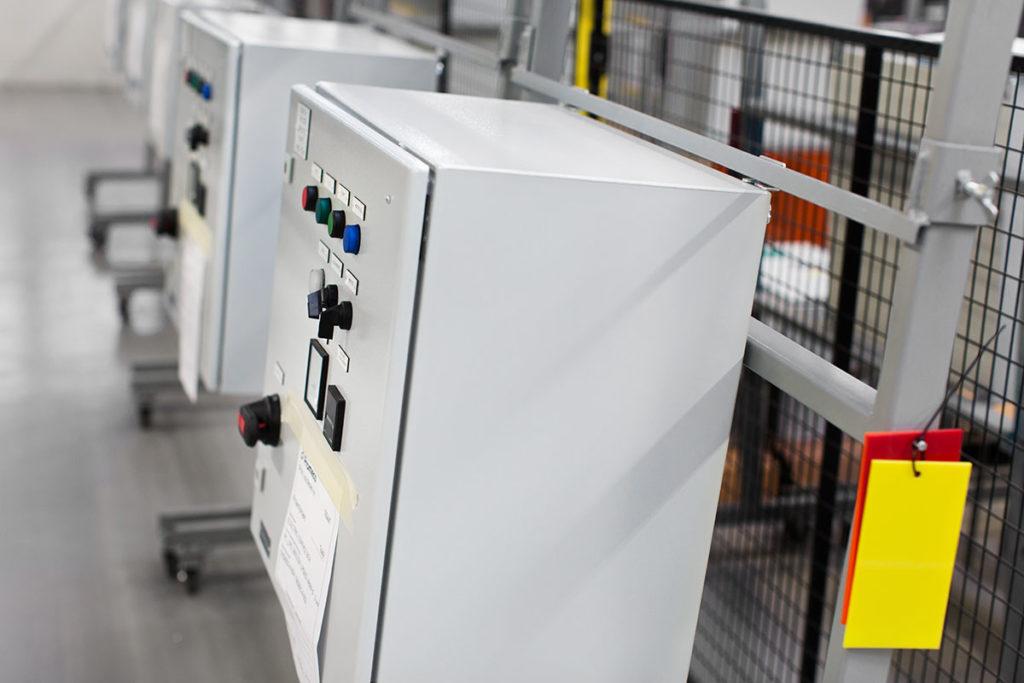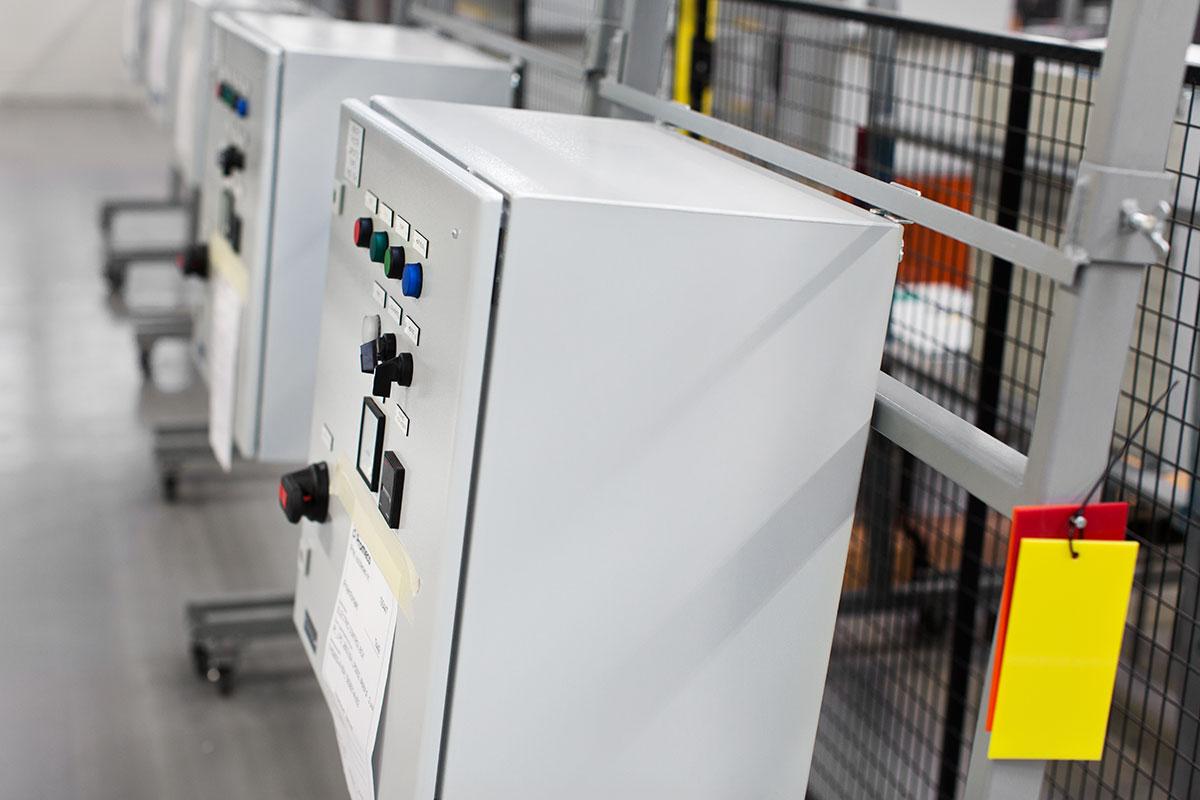 Comprehensive service for the railway industry
In addition to Promeco's own mechanical and electrical manufacturing, we provide our customers in the rail transport industry with customized comprehensive solutions, in which we utilize our global subcontracting network if necessary. We are able to supply various systems and equipment needed on trains, subways and trams, tested and ready for installation. We have e.g. dismantled and updated a subway cab concept from design to installation. We always tailor the solution to suit the customer's needs.
Benefits for railway industry operators
Our solid know-how in mechanical and electrical manufacturing, our high level of quality and our long experience in projects in the railway industry guarantee the implementation of even the most demanding projects. Whereas bigger operators are often rigid and cannot bend to all customer needs, at Promeco's family business everything starts with the customer's needs and requirements. We have built trust in many demanding clients over the years and succeeded in doing so.
When we do the whole project from start to finish in our own factory, we are able to ensure cost-effective and smooth delivery. Our client gets one contact person who holds all the threads in their hands. The absence of intermediaries guarantees transparency and reliability.
We are here to help our customers implement their rail industry projects in a cost-effective and high-quality manner.