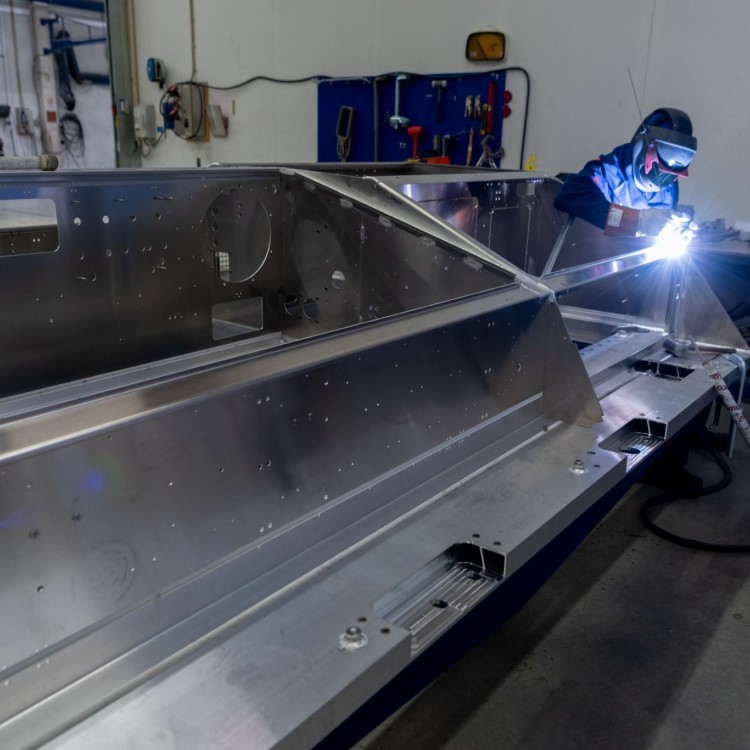 Mechanical manufacturing
Mechanical manufacturing
We provide efficient, experienced and flexible customized production – as well as comprehensive services – for a wide range of specialized electrical and mechanical assemblies.
Mechanical manufacturing
We manufacture mechanical equipment and units for companies in various industries for demanding conditions. We can supply either individual hardware components, such as enclosures and frame elements, or larger assemblies.
The customer gets the best benefit by ordering a comprehensive service, which includes everything from the design and electrification of the finished unit to testing and installation. The customer only needs to put the plug on the wall.
Machining sheet metal into a mechanical product
Promeco's own mechanical manufacturing utilizes 1-15 mm sheet metal. The material of the plate is either aluminum, stainless steel, or structural steel. If necessary, copper is used, for example, in connection with electrical products. The sheet metal bends in our hands to different shapes and purposes depending on the application. Every stage is done in our own factory with solid expertise.
Cutting – We have modern laser cutters and sheet metal work centers that can punch and press various shapes on the surface of the sheet.
Bending – We are able to shape plates of different sizes either by bending or mangling. By bending, different angular shapes are typically made on the plate. Mangling is used for wider curved shapes.
Machining – With the machining center, we can machine different types of holes and shapes in work pieces.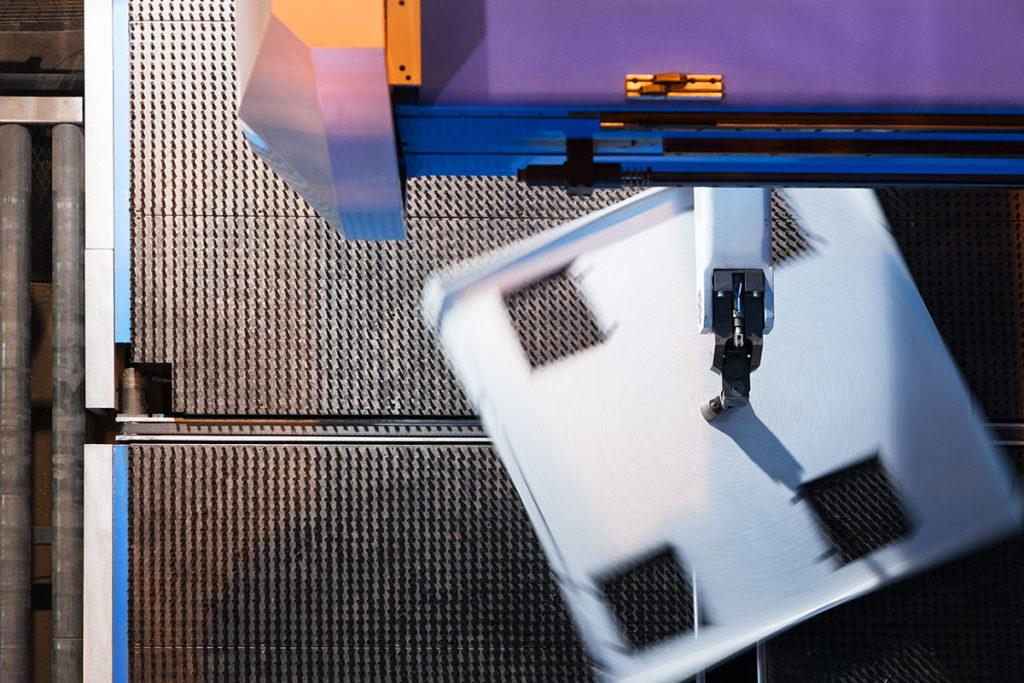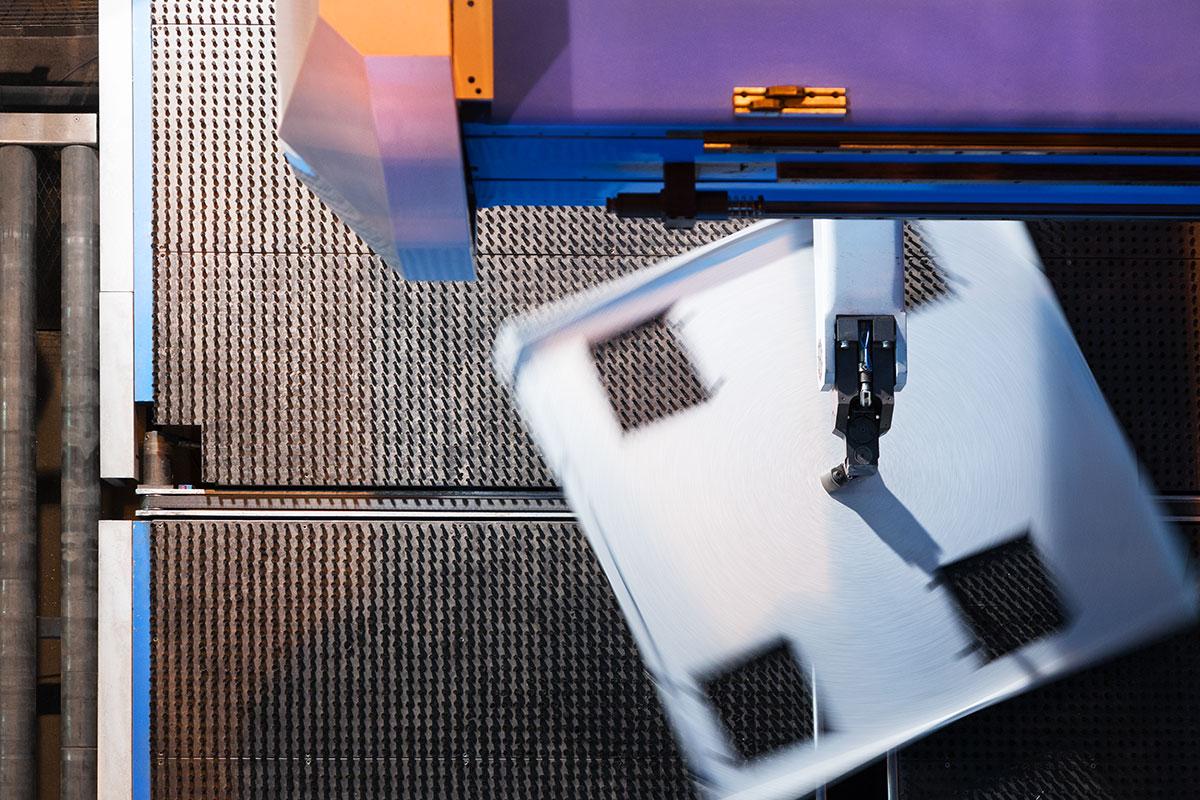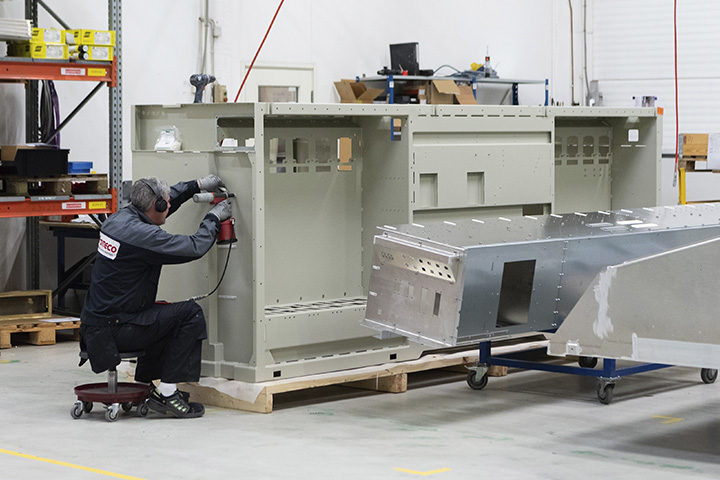 Joints – Various joining methods, such as riveting, tapping and gluing, ensure high-quality joining of each product. We identify which method should be used in any particular situation. Our special production technologies include friction welding with a rotating tool and welding of medium-sized aluminum and steel structures with, for example, MIG / TIG methods and a robot. Robotic welding achieves a uniform result quickly. We use the most demanding welding standard for railways, which guarantees the quality and safety of the project.
Inspection – We use modern 3D measuring equipment to ensure that the product exactly complies with the drawings. In addition, the product is subjected, as required, to a visual inspection, liquid penetrant or magnetic powder testing, as well as leak testing.
Surface finishing – Various surface treatments, such as painting and anodizing, are part of the manufacturing process.
Assembly – We deliver products to our customers pre-assembled. We specialize in module manufacturing, in which case the customer receives the finished product assembled from us and, if necessary, also installed.
Use of mechanical products
The use of mechanical structures can be in any field of industry and construction. We have a long experience in, for example, the mechanical manufacturing of the shipbuilding and rail transport, as well as power plants.
We manufacture, for example:
Protective insulation, such as exhaust and turbo shields, supports and enclosures for example for turbo and flywheels, various frame elements, such as support and fastening parts, floor lifts, interior elements such as tables, doors, heaters, adjustable tables for wheelchair users, containers and tanks, switchboards, cooling piping parts.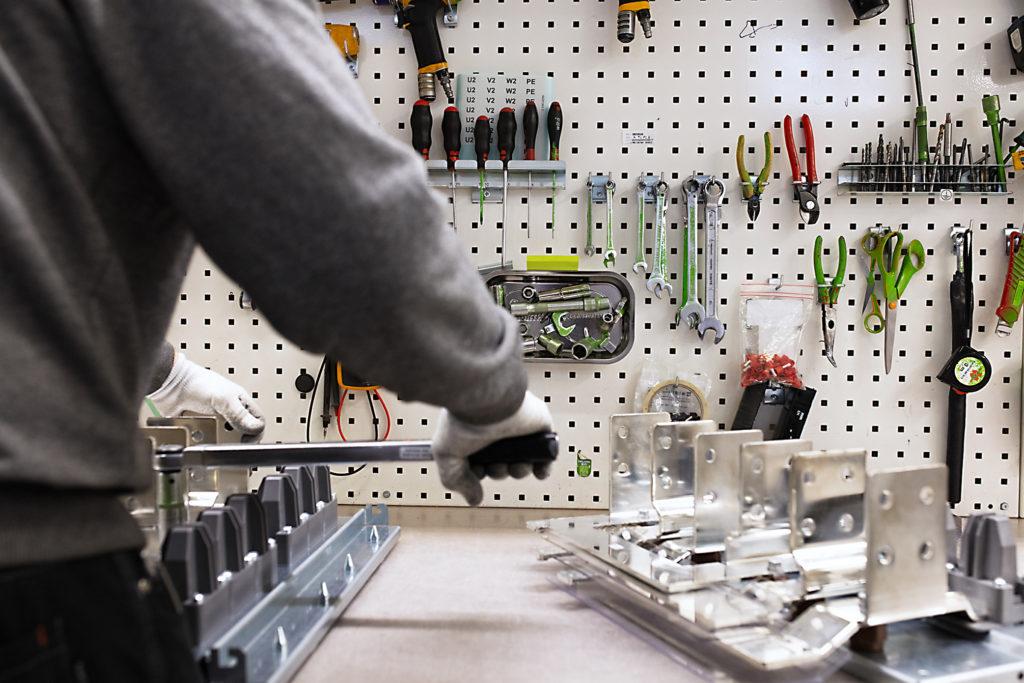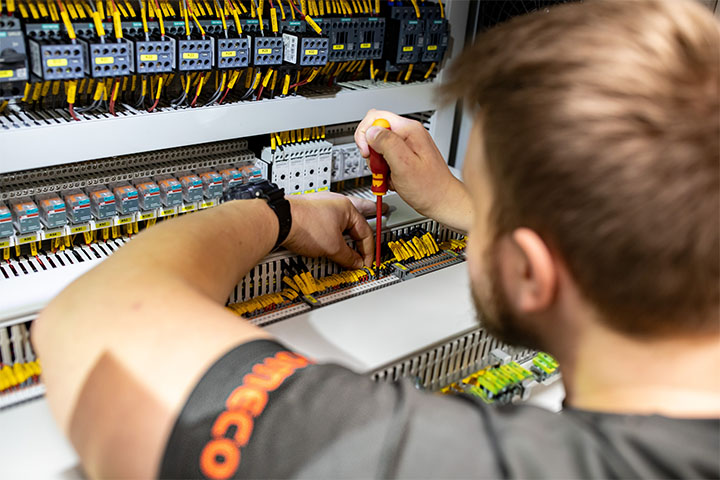 Comprehensive electromechanical service
In addition to our own mechanical and electrical manufacturing, we offer our customers customized comprehensive solutions that can cover anything from technical design to installation and lifecycle services. Our worldwide network guarantees quality components for all mechanical assemblies.
We have a long experience in implementing demanding projects in industry and, for example, rail and marine. Thanks to our modern laser scanning method, we can scan the space and plan the implementation based on it. We manufacture the necessary mechanical parts and take care of the assembly. If necessary, we deliver a comprehensive solution on a turnkey basis, tested and installed.
Efficient soft insulation manufacturing
Recently added laser has enabled us to automatize the entire process of cutting glass fiber materials (superwool, glass felt, rockwool) as well as alufix. The machine makes it possible to implement any order directly after we have received it from a client. Dimensions of a work piece can be up to 1300 x 1000 mm. Raw materials used can be also plexiglass, laminate, cardboard and glass fiber.
Currently we have 2500 different products in catalog and this investment gives us possibility to efficiently increase our portfolio without need for templates. In addition this enabled us to increase capacity significantly.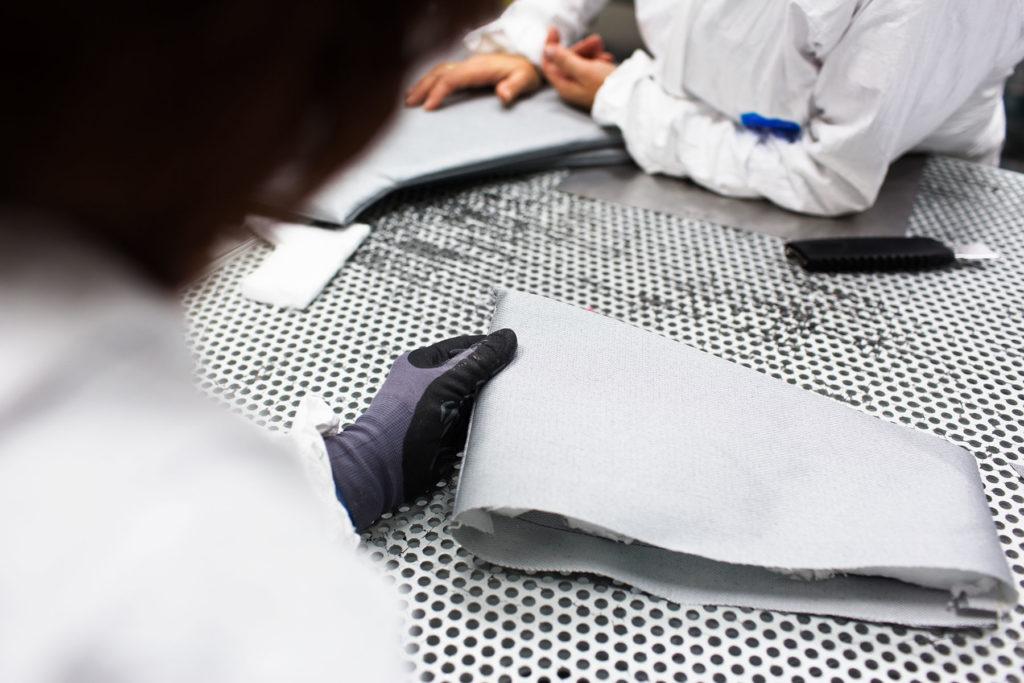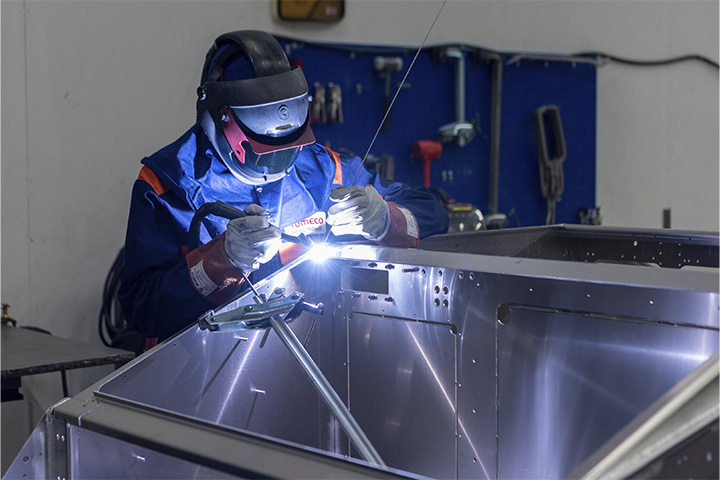 Benefits of Promeco
Our expertise is strong at every stage of the work, from the design stage. When our experts are involved in the design phase, the manufacturability of the product can be guaranteed from the very beginning. Finding the optimal implementation brings cost-effectiveness and ensures the best possible end result.
The comprehensive service we offer to the customer means cost savings and ease. We understand that ordering services from different suppliers takes resources from one's own core competencies. We have all services under one roof.
As a family business, we are flexible and agile enough to act according to the needs of our customers, but big enough to implement even the most demanding entities with high quality.
We are here ready to solve our customers' challenges.