Employee stories
Dmitri – A welder enjoys an interesting job
Name: Dmitri Filin Job: Welding and assembly Education: Primary school and unfinished vocational school Duration of employment: Approximately 16 years Nickname: Dima Hobbies: Fishing Superpower: I can solve sudden work…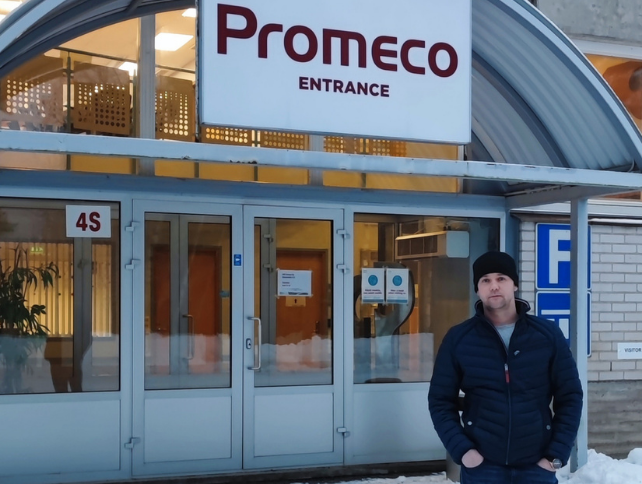 Name: Dmitri Filin
Job: Welding and assembly
Education: Primary school and unfinished vocational school
Duration of employment: Approximately 16 years
Nickname: Dima
Hobbies: Fishing
Superpower: I can solve sudden work problems quickly.
Motto: A river needs movement; if it stands still, it turns into a swamp.
Dmitri Filin's career as a welder / installer of metal structures began in 2003 at the large Loksa Shipyard company in Estonia, manufacturing marine elements. When Dmitri had the opportunity to work in Finland, the man willingly took the opportunity.
"I was very interested in gaining more experience for myself. I came to Promeco for the first time in 2006 through a staff leasing company that sent workers from Estonia to Finland to work. In 2019, I started working directly at Promeco."
Dmitri has enjoyed working at Promeco. He finds his work interesting. Co-workers are nice and the work atmosphere is friendly.
This is probably the best job I've ever had. The company is stable and the attitude towards employees is good. You will understand this yourself if you are lucky enough to join the Promeco team.
A typical working day at Promeco is, above all, very active. Learning new things motivates Dmitri greatly.
"The big plus for myself is that I get to expand my knowledge base. My boss trusts me to get the job done with quality and on time. It gives me more self-confidence and motivates me to work even harder."