Promeco has been granted the IRIS certificate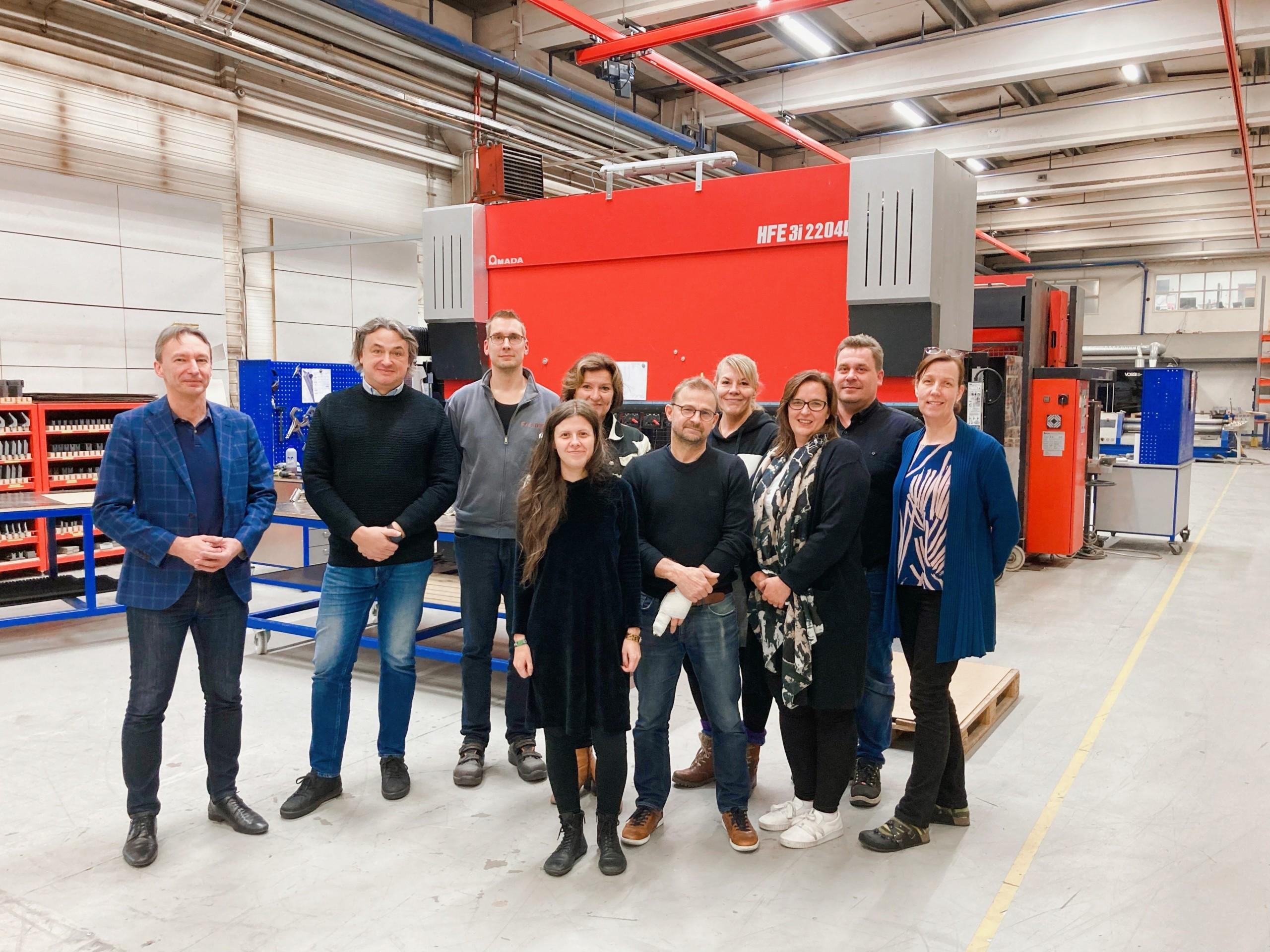 The international railway industry's IRIS certificate of ISO/TS 22163 has now been granted to Promeco. Promeco is the eighth company operating in Finland to have the certificate. Promeco's processes and operating methods were evaluated on October 24–26. The auditors reviewed Promeco's operations, such as sales, raw material and supply chain management, production, final product deliveries and after-sales. Auditors also reviewed the operating system's documentation and visited the production facilities to review how practical functions met documented information. IRIS stands for International Railway Industry Standard and is based on the ISO 9001 quality management standard, supplemented by the specific requirements of the railway industry.
The auditors often pointed out that our excellent preparation and expertise in the audit were well visible. We made a good first impression on the auditors at the beginning of the audit with our audit readiness, knowledge of the requirements and the level of our documentation. A good first impression bore fruit, and one audited process after another convinced the auditors that it was worthy of an IRIS certificate.
We received good feedback from the auditors during the audit and in the final meeting. The auditors saw our strengths as, among other things, knowing the standard's requirements and preparing well for the upcoming audit through document management. The auditors were positively surprised by order of the production facilities and our readiness to develop operations, for example, by clarifying the testing list for product inspections. The responsibility of process owners for their processes was also reflected positively in the audit. As a result of the audit, we got four minor deviations and a few areas for development. The auditors saw that with little development measures, it would be possible for us to achieve the next level, that is, the silver IRIS certificate.
The IRIS project began a year and a half ago when we decided at Promeco to obtain an IRIS certificate for PU Mechanics. We received help in understanding the requirements in practice, for example, in a two-day training this spring. We started developing the documentation and processes to comply with IRIS requirements immediately after the training. During the project, we created more than 100 new documents for Promeco's operating system and updated another 100 old documents to meet the requirements and procedures.
In addition to developing documentation, IRIS emphasized process thinking. We have made the biggest operational changes in process management. Customer-oriented approach, process identification, process description, process ownership and owner responsibilities, and continuous monitoring and development of process performance (KPIs) were the key factors in achieving the bronze IRIS level.
Promeco's Quality and safety director Heidi Hakala is happy about the result.
"All in all, this has been a golden performance from everyone involved in the IRIS project and the PU Mechanics unit staff!"