Employee stories
Heidi – A family business understands workers with a family
Name: Heidi Hakala Title: Quality and Safety Director Education: Bachelor of Chemical engineering and Master of engineering in Technology competence management, with additional studies in Work and organizational psychology Duration…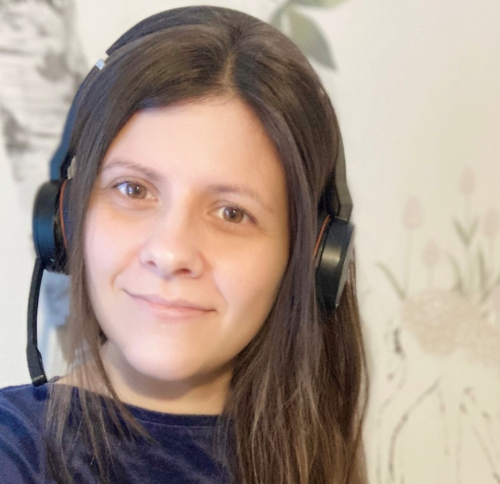 Name: Heidi Hakala
Title: Quality and Safety Director
Education: Bachelor of Chemical engineering and Master of engineering in Technology competence management, with additional studies in Work and organizational psychology
Duration of employment: 10 years
Hobbies: Fleas, recycling
Superpower: Adaptive mediation
What do others not know about me: "I get easily nervous in new situations. I don't like surprises."
Motto: Keep your promises
Heidi joined Promeco 10 years ago when the Quality Engineer position in production opened in Promeco's affiliated company. She had worked in a similar post on large power plant projects but wanted to get back closer to concrete product manufacturing. After one year, Heidi got a job offer for her current job at Promeco. Initially, her area of ​​responsibility included quality and environmental issues, but it has expanded to include safety and other smaller entities over the years.
A family business understands workers with a family
As a mother of two young children, Heidi finds it important that her employer understands the challenges of reconciling family and work.
– Promeco is a family-owned company and reconciling family and work has always gone great. We are both ready to be flexible when needed, Heidi praises.
The employer has also supported Heidi in her further studies. She has completed various advanced studies alongside her job and plans to continue them as her children get older.
Emotions are allowed at work
Customers and co-workers are the best that Promeco offers. Promeco's customers are large international players in different industries, including railway industry, marine industry, and power plant sector.
– I find the diversity and scope of the customer base nice. You can see things from many different angles in this work.
Another important factor at Promeco is the accepting and safe atmosphere. People's feelings don't vanish when they step inside the workplace. At Promeco, everyone can be exactly who they are.
– One can feel free and easy at work. We cry and laugh together. It suits very well for someone like me, an adaptive mediation.
Every working day has a different content
Heidi's roles vary greatly depending on which area of ​​her work she focuses on. Therefore, it is difficult to determine a typical working day.
– My area of ​​responsibility is wide. I deal with Promeco's organization, customers, and partners. Weeks usually accommodate assignments from different areas of responsibility with various stakeholders.
Heidi's work includes, e.g., conducting Occupational safety card training within the company. She reviews the customer's quality requirements together with the customer and strives to develop operations based on customer needs. She has also led the Covid contingency team and instructed staff on changing rules for the past two years. She attends quality team meetings and inducts new quality managers. Currently, she works on Promeco's new Sustainability Report with her team.
– In general, the development of quality, safety and environmental issues are a big part of my working days.
The results are motivating
Seeing the results of her development work motivates Heidi. When people's learning curves rise, and people are motivated to develop, Heidi knows she's done her job well.
– Working on quality is a long-term job, and we can see the results only afterwards. That is sometimes challenging for an impatient person like me. However, many things show up faster. For example, we have had a 50% reduction in our accident rate since 2019, which feels particularly good.
Heidi encourages everyone to apply for open vacancies at Promeco. She points out that Promeco needs multi-level experts.
– We need both junior and senior-level vision. The future looks very promising for Promeco, and there will continue to be plenty of job opportunities.