Employee stories
Olli Ahvenniemi started a degree in Production management alongside his work
Promeco encourages its employees to educate and develop themselves. Olli Ahvenniemi has plenty of plans for his career. Olli Ahvenniemi works as a manager in the MD coupling department at…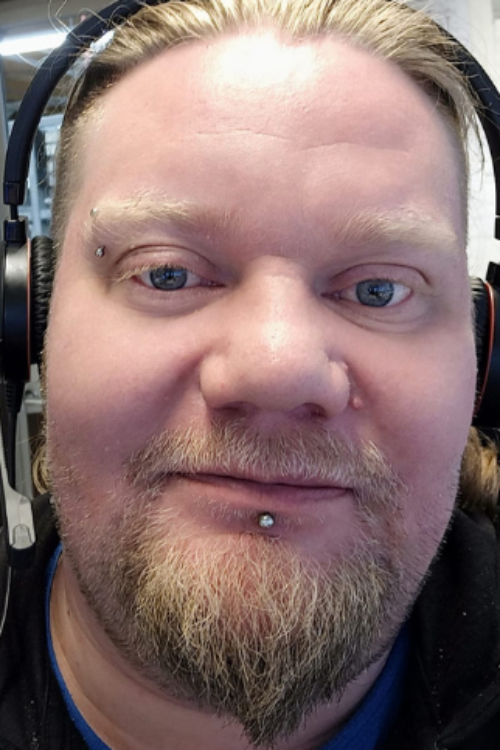 Promeco encourages its employees to educate and develop themselves.
Olli Ahvenniemi has plenty of plans for his career. Olli Ahvenniemi works as a manager in the MD coupling department at Promeco's plant in Pansia. He started at Promeco about three years ago but already has 15 years of experience in installation work. He has a degree in electrical installation. However, the work has taught him the best.
Ahvenniemi started his career at Promeco in mechanical assembly. In the spring of 2022, the former manager of the MD coupling department was about to retire, and Ahvenniemi was asked to take over the post. He didn't have to think twice.
"I always knew I wouldn't want to finish my working career as an installer. My predecessor Jarmo taught me initially and showed me everything I needed to know. Since autumn of 2022, when Jarmo was retired, I have been responsible for a team of about 30 installers," Ahvenniemi says.
Back to the school bench
When supervisory duties were confirmed, Ahvenniemi's employer proposed him to complete a specialist vocational qualification in production management. "It's always better if you also have a degree," he thought and accepted the offer.
Returning to the school bench has gone smoothly. Ahvenniemi studies for about two to three hours a week and is allowed to do schoolwork during the working day. Four colleagues study with him simultaneously, and they attend Teams sessions together in a conference room. Once a month, they go for a contact teaching day in Tampere. Ahvenniemi also gets homework every week. During busy weeks, he is not always able to complete them, but he strives to finish them as soon as he gets a chance. His supervisor, who is also responsible for the final assessment, is always ready to back up if necessary.
The degree brings a new perspective to the work
As a manager, Ahvenniemi strives to listen to and support employees when necessary. He has confidence in his team and gives them responsibility, which increases their motivation.
"I have gained new insight and practices from the training. Of course, everyone also brings on their own personality. There are no clear guidelines on how a manager should act. The most important thing is that things are working."
Finding your own place is in everyone's interest
Ahvenniemi is pleased that the employer offers advancement opportunities and encourages people to educate themselves. He encourages everyone to speak out and be open about their hopes concerning their career.
"The employer wants that everyone can utilize their skills and interests. It benefits everyone. I would say that it is worth seizing all the opportunities that arise. Trying out different tasks keeps your mind refreshed. This has worked, at least for me."