The relocation of the welding area will increase the efficiency of material flows in Vaasa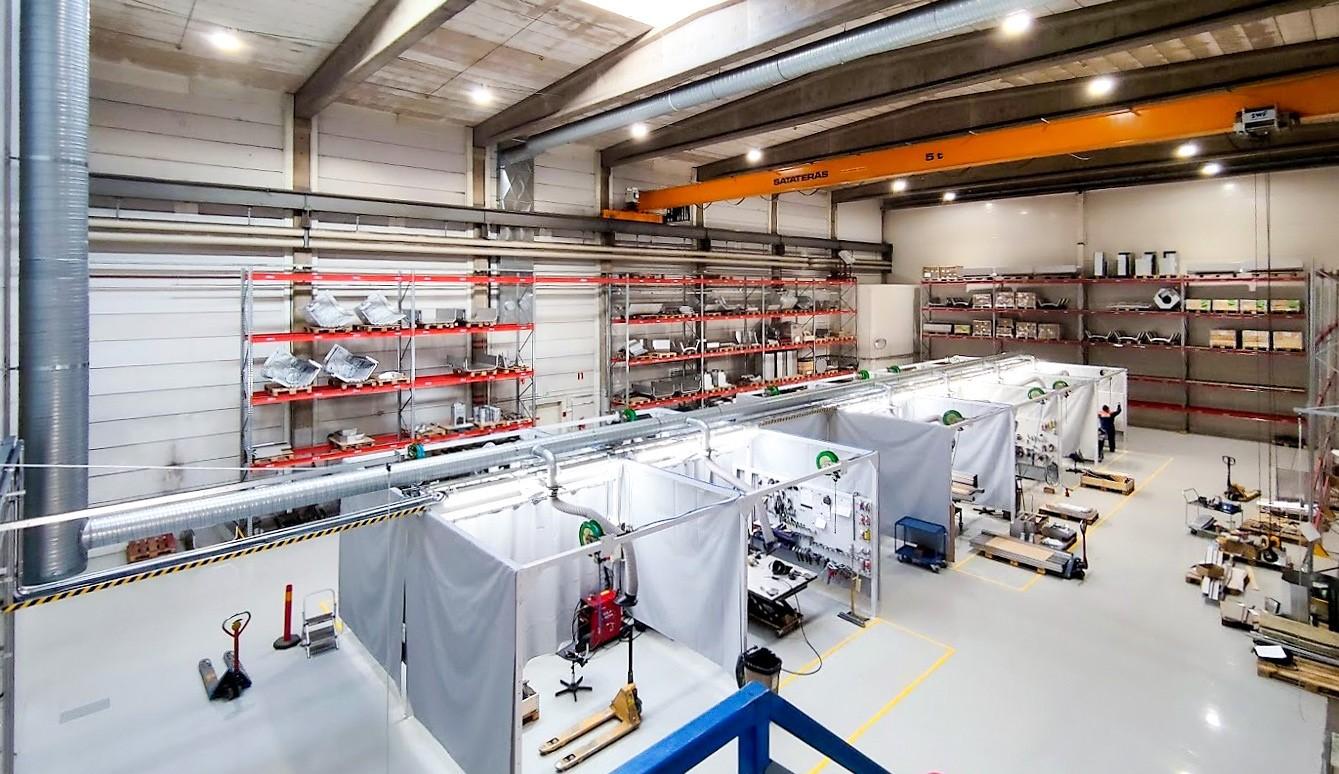 ​At Promeco's Vaasa unit, the change of factory layout had been on the plan for a while, until in summer 2020 it was time to roll up the sleeves. With the change, the production space was reduced 700 m² and the location of the welding area was reorganized to better support the current product concept. In the future, the transfer will also enable the smooth production of new products.
​"New, modular welding workstations can now be modified according to customer needs and product range," says Vaasa Production Manager Lauri Kaminen. "We also paid attention to ergonomics and lighting already in the design phase."
The new factory layout allows for more efficient material flows and reduces the storage of a single piece in its production stages. "Internal logistics also evolved with the change, as we introduced new functionality in ERP and can now better monitor the physical location of work at the storage. We also improved inventory turnover. This change involved several external subcontractors. I am particularly pleased that even during this large-scale relocating project we were able to deliver orders on time and with high quality" summarizes Lauri.​